A longtime friend of ours is really happy about his new LoftSonic sound system.
6.400 Watts / Over 10.000 Watts peak amplifier power, no rattling, no annoying noises and above all:
Excellent sound, no speakers and cables to see and that, without compromises.  
We would like to thank JJ for the great project and the wonderful result and wish him many great times with his new living room wall and our sound systems underneath.
1st image – the facing wall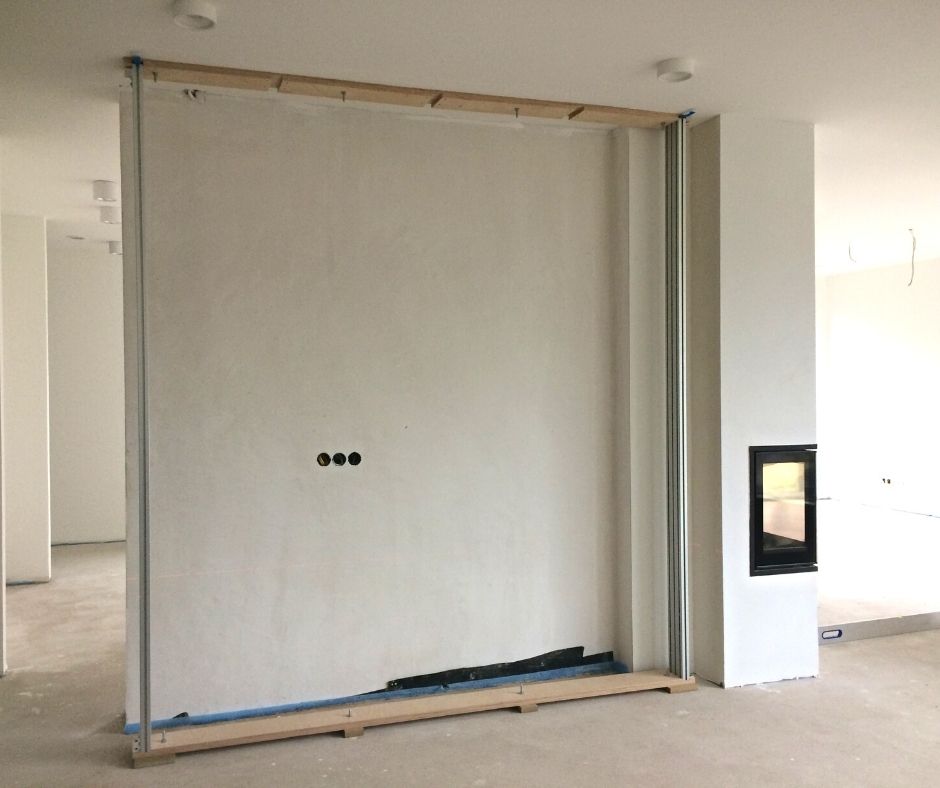 The high-quality aluminum-wood facing wall, which is also included in the scope of delivery, has been installed. Anchored in the floor and ceiling, it provides a perfect base for the installation of our high-performance speaker systems. No rattling, no clattering or other background noises are guaranteed.
2nd image – installation of the facing wall components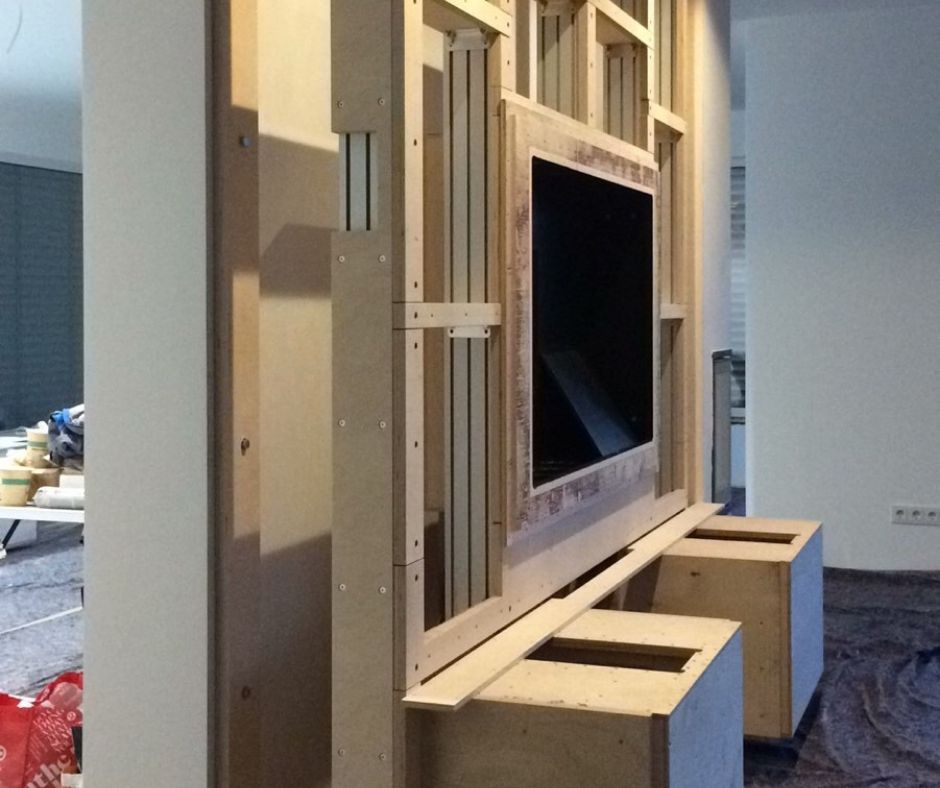 All components has been installed on the facing wall. The frames for loudspeakers and TV are already prefabricated.
In this case, there is also room for 2 first-class subwoofers from our Sub-Line 15 Downfire series, for the right bass that leaves nothing to be desired.
These subwoofers radiate downward over the base, without visible sound openings.
3rd image – installation of the speakers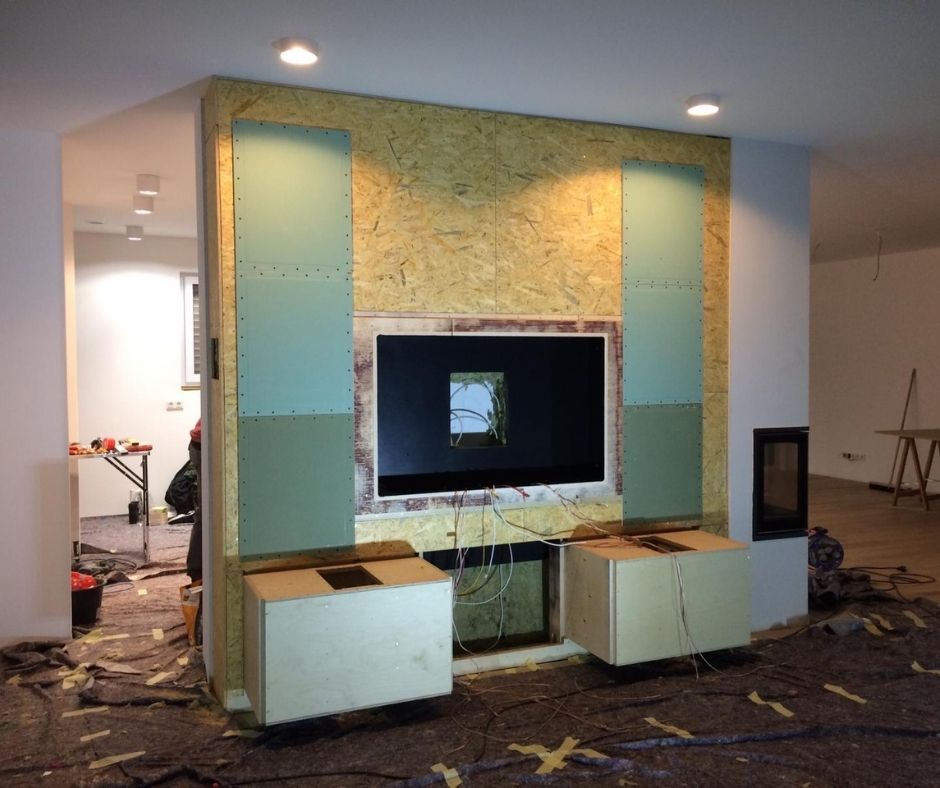 The Phaseline top speakers have been installed and the cables are invisibly routed towards the center of the living wall, where the 4 central high-performance DSP amplifiers will have their home.
4th image – completion of drywall work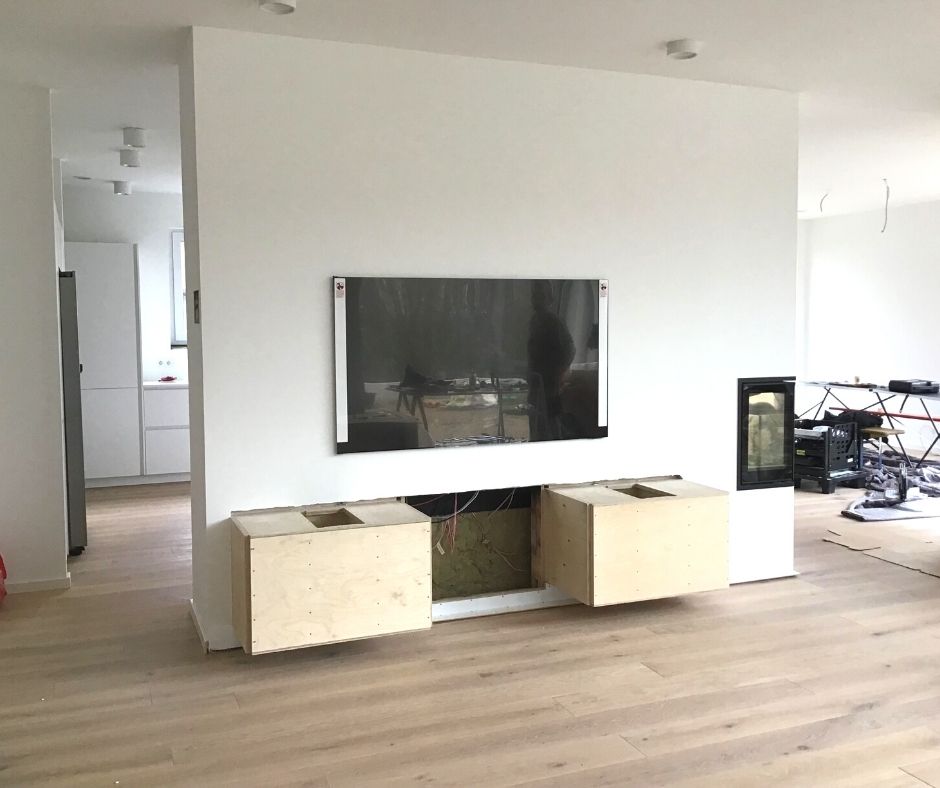 The plasterboard panels were mounted, filled, sanded and then painted. The speakers thus disappear completely invisible in the wall.
5th image – Sub-Line 15 DF installed with maintenance opening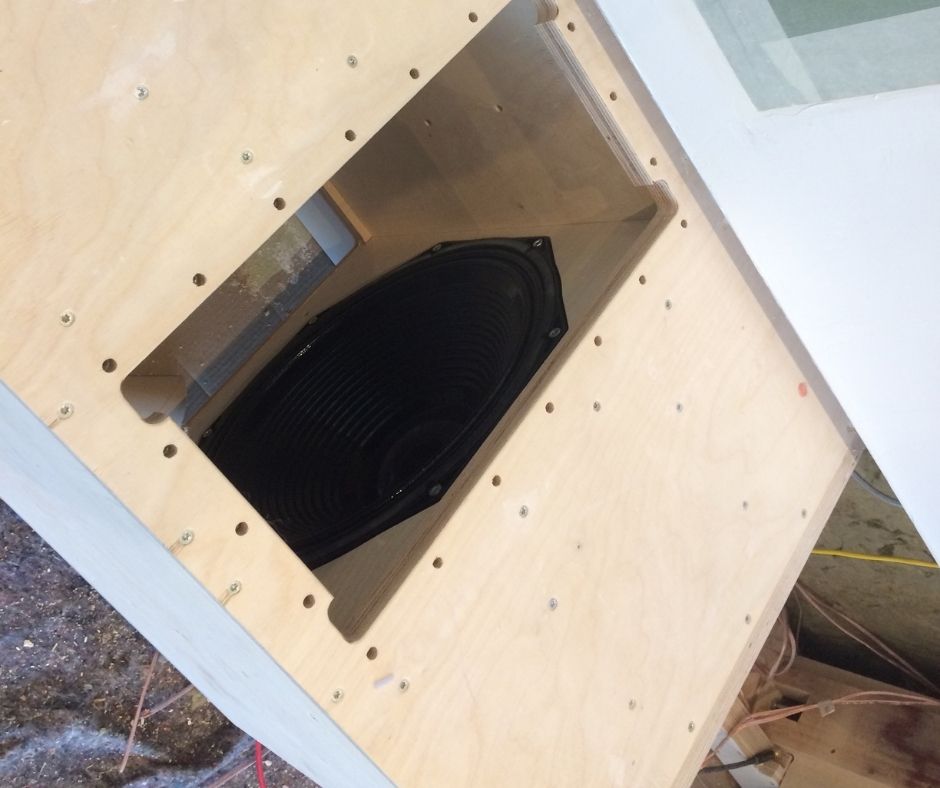 A sneak peek at the installation of one of the two double 15″ subwoofers in the living wall. In the subwoofers are each 2 pieces 15″ high-performance chassis in our famous boxer arrangement installed opposite each other. The arrangement ensures that vibrations are a foreign word in the overall design and cannot even occur.
6th image – installation of the swiveling rack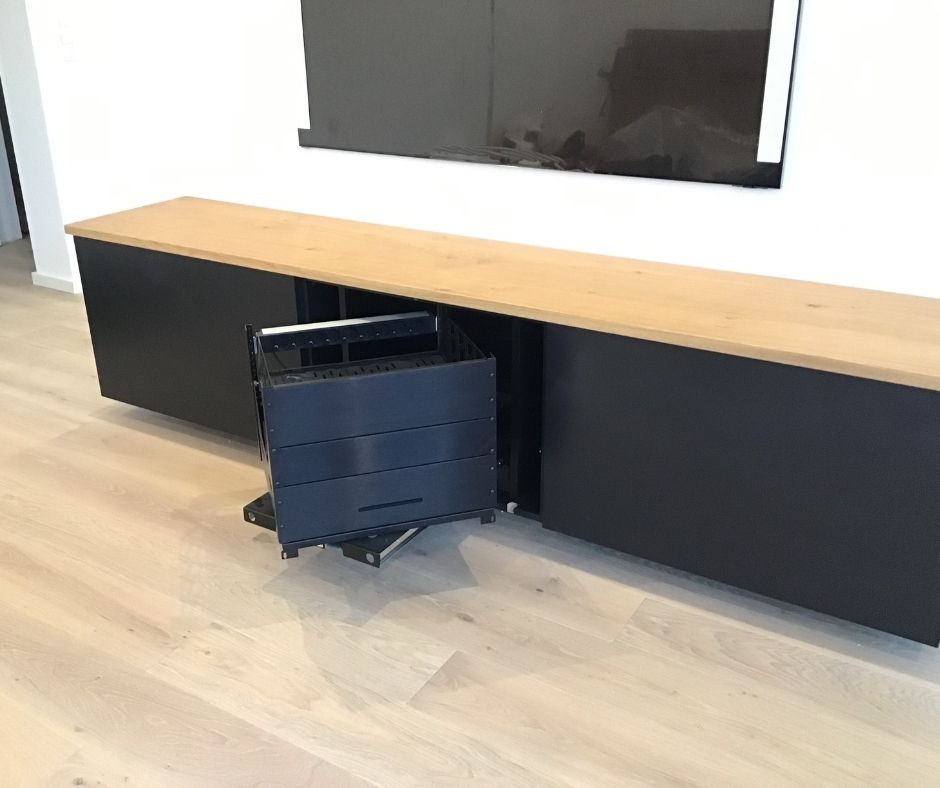 The real wood panel has now been mounted on the lowboard to finish off the living wall in style. In the middle you can see the rack, which was equipped with a swivel module, so that you can also comfortably reach cables and hardware. This gives you a big advantage when it comes to cabling and any maintenance work that might be planned.
7th image – the result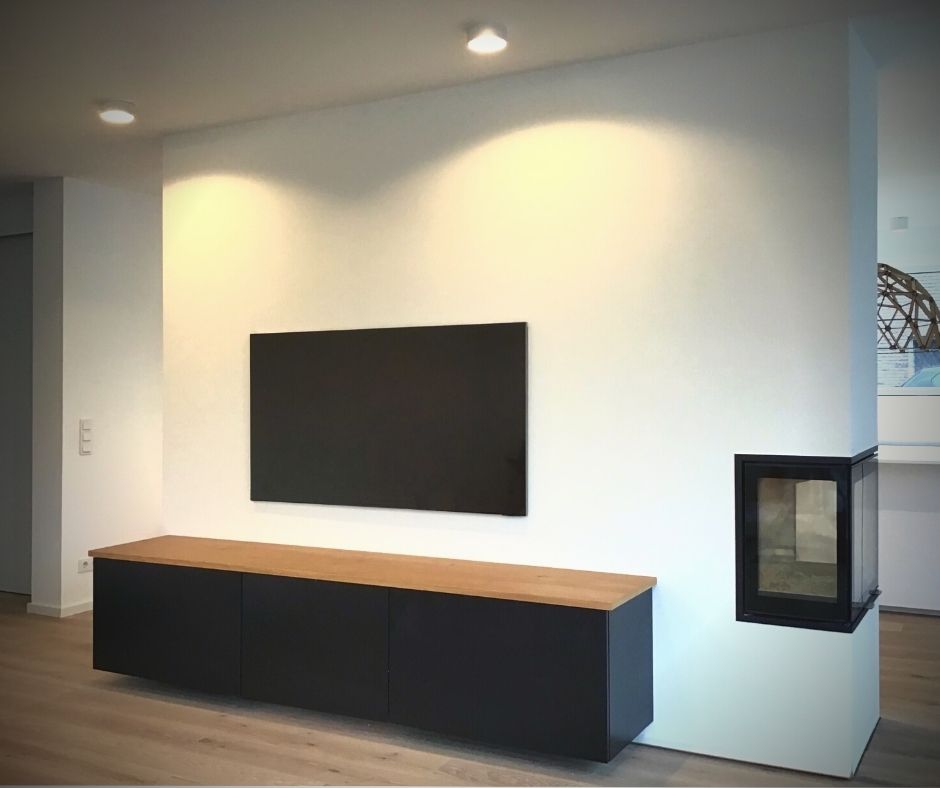 The project is completed and the result is once again outstanding. True to the slogan "Sound Meets Architecture", we feel right at home.
A little info on the side:
Everything is included in the scope of delivery, from the front shell to the furniture and technology. The finest quality, everything from a single source.
And let's be honest:
Who would expect such a high-performance sound system behind this living room setup that leaves nothing to be desired in terms of sound?
Best Regards, Your LoftSonic Team